Speakers / Presentations
Dan Schaub McClatchy
Corporate Director of Audience Development
Dan Schaub currently serves as The McClatchy Company's Corporate Director of Audience Development. This role was designed to provide the necessary leadership and focus as McClatchy works to expand its print and digital offerings across the 28 markets the company serves.
Prior to his corporate assignment, Dan worked as Sr. VP Audience Development & Membership Services at The Sacramento Bee in California for 10 years and as Director of Circulation at the Star Tribune in Minnesota from 2001 to 2003.
Prior to joining The McClatchy Company, he worked at the Los Angeles Times for 16 years in positions ranging from carrier to Director of Circulation.
Dan is very active in both the industry and the local Sacramento community. He is a Past President of NAA's Circulation Federation, has served on INMA's Board of Directors, Currently serves on AAM Board of Directors as the Chair of the Newspaper Committee and has served on a large number or Audience growth related committees. Locally in Sacramento he has served on Boards for The Boys and Girls Club and Love Inc.
On a personal note, Dan formerly coached a Junior Olympic Softball team which placed 4th in the nation. Nine of the twelve kids he coached received softball scholarships to colleges. Dan has been married to his lovely wife Rene for 35 years.  He and his wife have five children; three girls and two boys, and eight grand children.
Kevin Rehberg
Kevin Rehberg has over 15 years of experience working with news media organizations, primarily in helping the industry market itself confidently with AAM-audited audience research.
In his current role as Vice President of Client Development for AAM, Kevin works to help news media organizations understand how to use their audited information to tell their quality story to advertisers, agencies and community members alike. Based out of the Chicago suburbs, Kevin had dreamed of the Cubs winning a World Series game 7 in extra innings since childhood, and still managed to be in utter disbelief when it actually happened
Michael Zinser
Michael Zinser is President of The Zinser Law Firm, P.C., in Nashville, Tennessee. His Firm represents over 250 daily newspapers, stretching geographically from Hawaii to Vermont. Michael is General Counsel to seven circulation trade associations.
Michael and his firm have represented and defended newspapers on the independent contractor issue in 40 of the 50 states. The Zinser Law Firm has drafted hundreds of Independent Contractor Agreements for newspapers, helping companies structure independent contractor relationships with their newspaper distributors and freelance writers and photographers.
Michael and his firm are very experienced when it comes to representing newspapers on legal issues involving unions. Just one example is The Zinser Law Firm's work with Media General. From 1999 to 2007, Michael was onsite legal counsel in Richmond, Virginia; Tampa, Florida; and Winston-Salem, North Carolina as the Company won 17 decertification elections at the National Labor Relations Board.
In recognition of his role in the newspaper industry, Michael was a 2014 inductee to the National Circulation Director Hall of Fame. He is the only non-Circulation Director recipient of this honor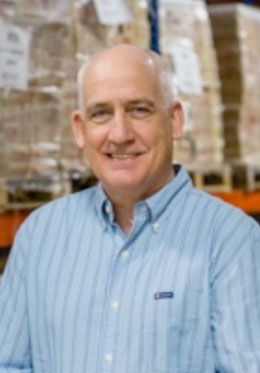 Jim Smith
Jim Smith has been a member of the Steel City Corp. since 1991. During his tenure, he has traveled the U.S. and Canada working with publishers, circulation professionals and audience development directors.
Jim has spoken to numerous publishing association gatherings across the country, sharing successful ideas he has noted during his travels and offering insight based upon his variety of experiences.
Jim has been awarded the H.G. "Lefty" Hymes award from the Northern Circulation Mangers Association and the Presidential Award from the Ohio News Media Association in recognition of his efforts to support the industry.
In addition to his work at Steel City Corp., Jim is a freelance sportswriter and his work has been published in a variety of newspapers, magazines and websites.  During the NFL season, Jim works for the Cleveland Browns as a team lead in their Guest Services Department. He is active in USA Hockey, is a volunteer at the Professional Football Hall of Fame and is a member of his local daily (The Record Courier) newspaper's community editorial board.
Michael Otero, who began his career at The New York Times as a summer intern, has held various home delivery, single copy, and back office positions during the course of his 21-year career.  He is excited to engage members across our industry in discussing how we can best share and coordinate ways to achieve our mutual goal of improving home delivery service to print subscribers as a means of increasing retention.  Michael is an avid sports fan who resides in Queens, NY, with his wife and three children.
Tom Dressler
Tom is the Vice President of Growth and Development for PCF.  The primary focus of Tom's role for 2018 is to head up the newly created Dart Sales Team.
Dart is an intuitive cloud based bundle of software, specifically designed to operate in conjunction with any circulation or package delivery systems.
Prior to working at PCF, Tom has held positions with: Newsday, Times Mirror, Tribune and NY Daily News.  Tom and his wife Denise live on Long Island in Nassau County.  They are the proud parents of 3 adult children and doting grandparents to 3 young grandchildren.
Photo Gallery