2018 N.E.A.C.E. Fall Conference
The Hotel Northampton, Northampton, MA
"Marketing Today's Newspaper & Ideas for New Revenue"
Agenda
Thursday November 8th, 2018
8:00 am – 8:30 am
Continental Breakfast – Conference Room foyer
Conference Registration – Main Lobby – John Brennan, NEACE Secretary
8:30 am – 9:15 am
Welcome to the Fall Conference
Suzanne Beck – Executive Director Greater Northampton Chamber of Commerce
Conference Outline – Warren Dews Jr., NEACE Executive Vice-President,
Invocation – Warren Dews, NEACE Executive Vice President,
Thank you to our Valued Sponsors – Lori Rahill, NEACE Vice President.
9:15 am – 10:00 am
"How to find Revenue within Your Foot Print"
Steve Edwards, Senior Commercial Manager
Cox Media Group-Commercial
10:00 am -10:15 am
Coffee Break – Conference Room foyer
10:15 am -11:00 am
"Building Loyalty in a Non-Loyal World"
Zack Wenthe 360 Media & Uniquely USA
11:00 am – 11:15am
"NEACE Membership Update" –
Ed Gaiser, NEACE Director Membership
Tom Carney, NEACE Director NEACE.com and Social Media
11:15 am – 12:00pm
"Route the Money "
David Sangiorgio Vice President at Newspaper of New England
12:00 pm – 1:00 pm
Lunch (Wiggins Tavern)
1:15 pm – 2:00 pm
"Locally Focus Brings Dollars and Increased Circ"
Kevin Moran, Executive Editor, New England Newspapers, Inc.
2:00 pm – 2:45 pm
"How Events can fill the Gaps"
Todd Peterson, Vice President of Circulation Albany Times Union
2:45 pm – 3:00 pm
Coffee Break & Thanks to our Valued Sponsors
Lori Rahill NEACE Vice-President
3:00pm – 3:45pm
"Exchange the Ideas"
Warren Dews, NEACE Executive Vice-President
3:45pm – 4:00 pm
Final Comments
Adjourn
Conference Speakers
Presentations posted from the fall conferences speakers
"How to find Revenue within Your Foot Print"
Steve Edwards, Senior Commercial Manager
Cox Media Group-Commercial
Steve will talk about the additional revenues his company is making utilizing their current mailroom and long standing relationships.
Steve is a graduate of Southeast Missouri State University where he majored in sales marketing and business management. He has over 37 years of major newspaper experience. Began his newspaper career in 1981 as a district representative in Dayton (OH), where he worked in single copy and customer billing. In 1983, transferred to the advertising division as an account representative. Two years later, became a district sales manager for The Arizona Republic and Phoenix Gazette. Four years later, was named total market manager responsible for both the newspapers' non-subscriber product. In 1995, he became an area circulation manager responsible for subscriber home delivery in Phoenix. In 1997, was selected as regional operations manager for the Arizona Republic responsible for home delivery day to day operations. He was promoted to State Circulation manager in 2001. In 2003 was promoted to Metro Single Copy Manager. In September 2005 was hired by The Atlanta Journal-Constitution as Sr Marketing Director for Cox Media Group, responsible for Kiosk, Crew, Retention and Single copy sales. November 2016 was selected as the Commercial Manager for Cox Media Group. 100 Blackman of Atlanta 2016 Celebration Bowl Chairman.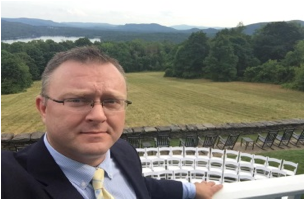 "Locally Focus Brings Dollars and Increased Circ"
Kevin Moran, Executive Editor, New England Newspapers, Inc.

Kevin will talk about how focusing on local quality journalism can bring readership and revenue.

Kevin Moran is the executive editor of New England Newspapers Inc., which includes The Berkshire Eagle, Bennington Banner, Brattleboro Reformer, Manchester Journal, UpCountry Magazine and related publications. A native of the Berkshires, Moran has served as managing editor of The Eagle, Reformer and Transcript and as news editor of the York (Pa.) Dispatch/Sunday news. A past president of the former New England Associated Press News Executives Association, he also has been a mentor for foreign journalists with Alfred Friendly Press Partners
"Building Loyalty in a Non-Loyal World"
Zack will discuss how building loyalty with your readers can increase revenue in advertising and circulation.
Zack Wenthe is a serial entrepreneur, marketer, author, consultant, and family man.  Throughout his career in media, advertising, hospitality, retail, and corporate consulting, he has also owned several successful businesses.  Over the last 15 years he has created strategies and programs for countless businesses, counseled many of them on their marketing programs, helped them develop their business plans, guided them through the leasing of their first business location, and helped them promote their grand opening. The ultimate compliment, he has even been lucky enough to help with some of their expansions resulting from their combined successes!  He has worked with a broad range of customers and clients from startups to Fortune 100, including Walmart, Nationwide Insurance, Dr Pepper Snapple, FedEx Office, among many others.
Zack has been invited to speak at various national conferences and events throughout the country. From private workshops to large keynotes, Zack loves to speak to audiences and give them actionable insights that they can immediately try in their business.  He is a published author and contributor and currently working on his next book focusing on customer behavior and psychology.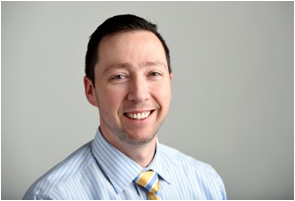 "How Events can fill the Gaps"
Todd Peterson is Vice President of Circulation and Marketing for the Albany Times Union in Albany, NY and Publisher of Local First Weekly Newspapers. His current responsibilities include all consumer revenue, sales, marketing, customer service, and operations for the daily paper in upstate New York, as well as all P&L responsibilities for the 188,000 circulation weekly newspapers. His passion for marketing and data have been major catalysts for transforming departments to react to the fast changes in the newspaper industry. The Times Union has won multiple awards including being named one of this year's Editor and Publisher 'Top 10 Newspapers That Do It Right'. Prior to working for Hearst Corporation, Todd was the Vice President of Gatehouse Media New England's daily, and weekly publications based in Quincy, MA. He also spent 8 years with Gannett in numerous circulation and sales positions. A graduate of North Carolina State University with a bachelor's degree in psychology, and an MBA from Northeastern University's D'Amore-McKim School of Business. An avid fly-fisherman and outdoor enthusiast, Todd has been a 20+ year member of conservation groups Trout Unlimited and the Atlantic Salmon Federation.